We had an exciting opportunity to study and rehearse this work in depth, and learn about its background and where it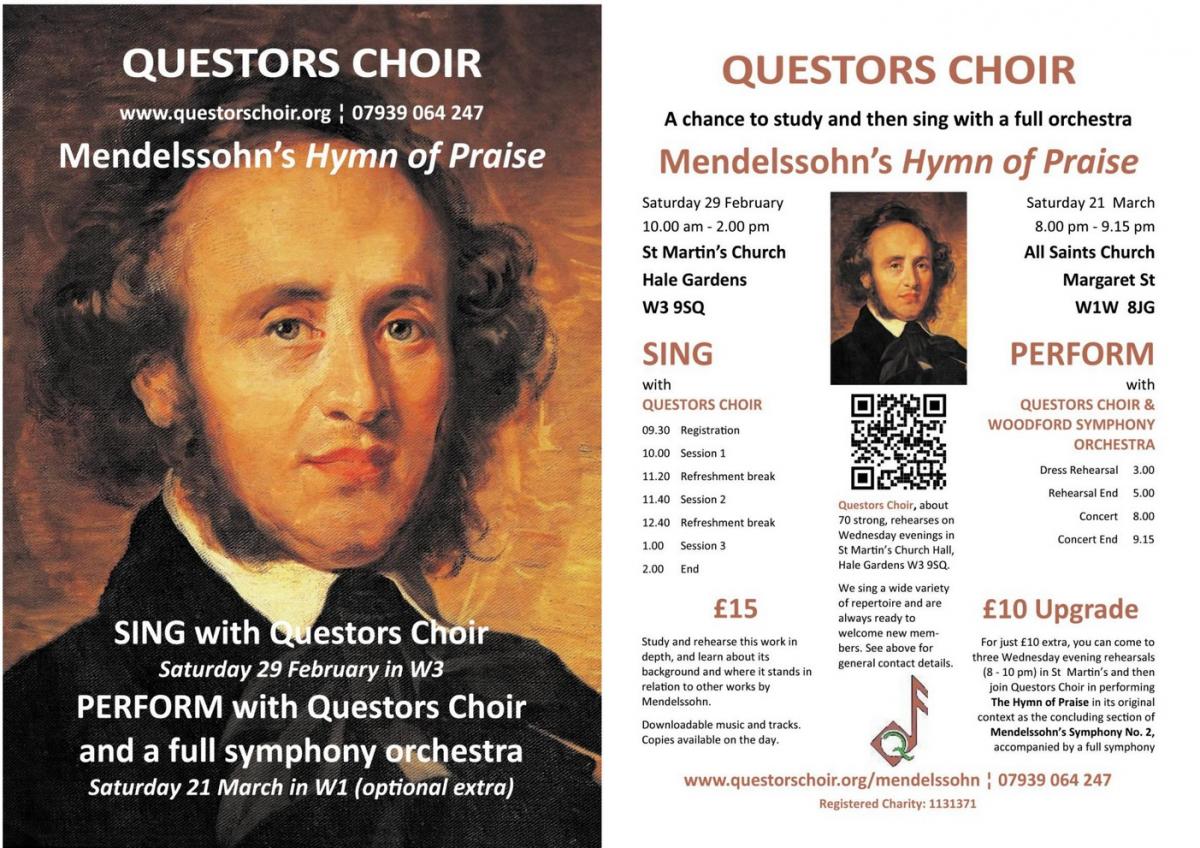 stands in relation to other works by Mendelssohn, plus the option to continue to a full concert performance with orchestra.
Having registered and paid, a downloadable pdf of the music and rehearsal tracks were made available for participants preparations. Printed and bound copies of the music were provided on the day and some professionals joined us.
The day went as follows:
09.30 Registration
10.00 Session 1
11.20 Refreshment break
11.40 Session 2
12.40 Refreshment break
13.00 Session 3
The day was in preparation for the Spring Concert, with Woodford Symphony Orchestra, on 21 March at All Saints Margaret Street Church, 7 Margaret Street, London, W1W 8JG. Those who wished to sing the Concert, registered to attend our regular Wednesday rehearsals on 4, 11, 18th March and the Concert Day for an extra fee.
Our instructor and conductor for the day was Philip Norman and we have had fabulous feedback confirming the success of the day.