A BRIEF History of QUESTORS
Questors Choir was founded in 1985. by Tim Godfrey, within Questors, Ealing's Theatre to which we are still affiliated. We are a member of Ealing Arts and Making Music. We are an independent, self-governing body, and our policy is that the Choir be self-funding, mainly from subscriptions and ticket sales.

In 2009 the Choir became a registered charity.
In June 2006, Questors Choir joined forces with West London Sinfonia and St Matthew's Choir to perform Verdi Requiem.
In October 2007, Questors Choir hosted a social and musical Anglo-Norwegian evening with Norwegian choir Øystre Slidre Sanglag, an event that concluded their UK tour 2007 and celebrated the strong choral traditions of both nations. The Choir also takes part in the annual Sangverstevne, an international choral festival.
In December 2009, Questors Choir members took part in the Questors Theatre production of Charles Dicken's A Christmas Carol.

In 2011 Betty Roe was elected as our Honorary President.
On 9 July 2011, we celebrated 25 Glorious Years of the Questors Choir, singing pieces drawn from past concerts.
In June 2012, the Choir provided a concert at the Theatre as part of the Olympic Torch Festival.
Onwards we have performed at St Johns Church Mattock Lane, Cadogan Hall (May 2017), many Sangerstevne Concerts (organised by Philip Norman with Choirs from around the World) and at St Martin's Church were we are based.
Our repertoire pieces are many and varied and have included Howard Goodall Eternal Light, Cherubini Requiem in C minor, Beethoven Mass in C, Parry I Was Glad, Haydn Te Deum, Mozart Coronation Mass, Salieri Requiem, Britten Jubilate Deo and Te Deum in C, Vivaldi Gloria, Betty Roe A Song for Your Supper, as well as popular songs such as Blue Suede Shoes and Lipstick on your Collar.

In July 2020, Philip Norman, ended 17 years as MD and moved to Wales. Richard Wilkins our accompanist also retired and returned to the Isle of Wight.

In September 2020, Paul Ayres was appointed out new Musical Director, with Ben Lewis-Smith as Assistant and Accompanist - running virtual rehearsals until we could come together in person in September 2021.
December 2022 marked another first, when we sang a joint concert with the choir of Vicar's Green Primary School.

PAsT HISTORY

Philip Norman FRCO, ARCM, GTCL, LTCL led the Choir as Musical Director from September 2003-July 2020, Philip also conducted Chorale Cantando, St John's Festival Choir and the Woodford Symphony Orchestra and was organist at St Marien mit St Georg German Lutheran Church in London. Philip has held international choir festivals, choral workshops and singing competitions around London and organises concert tours at home and abroad.
Philip has now relocated to Wales where he will continue to provide practical and advisory support for a wide range of music making activities eg Organists 'On-line' and 'Small Choirs' (http://www.pnms.co.uk).





Richard Wilkins. joined the choir as accompanist at the same time as Philip Norman. They formed a formidible musical duo till they retired at the same time. Richard accompanied the choir in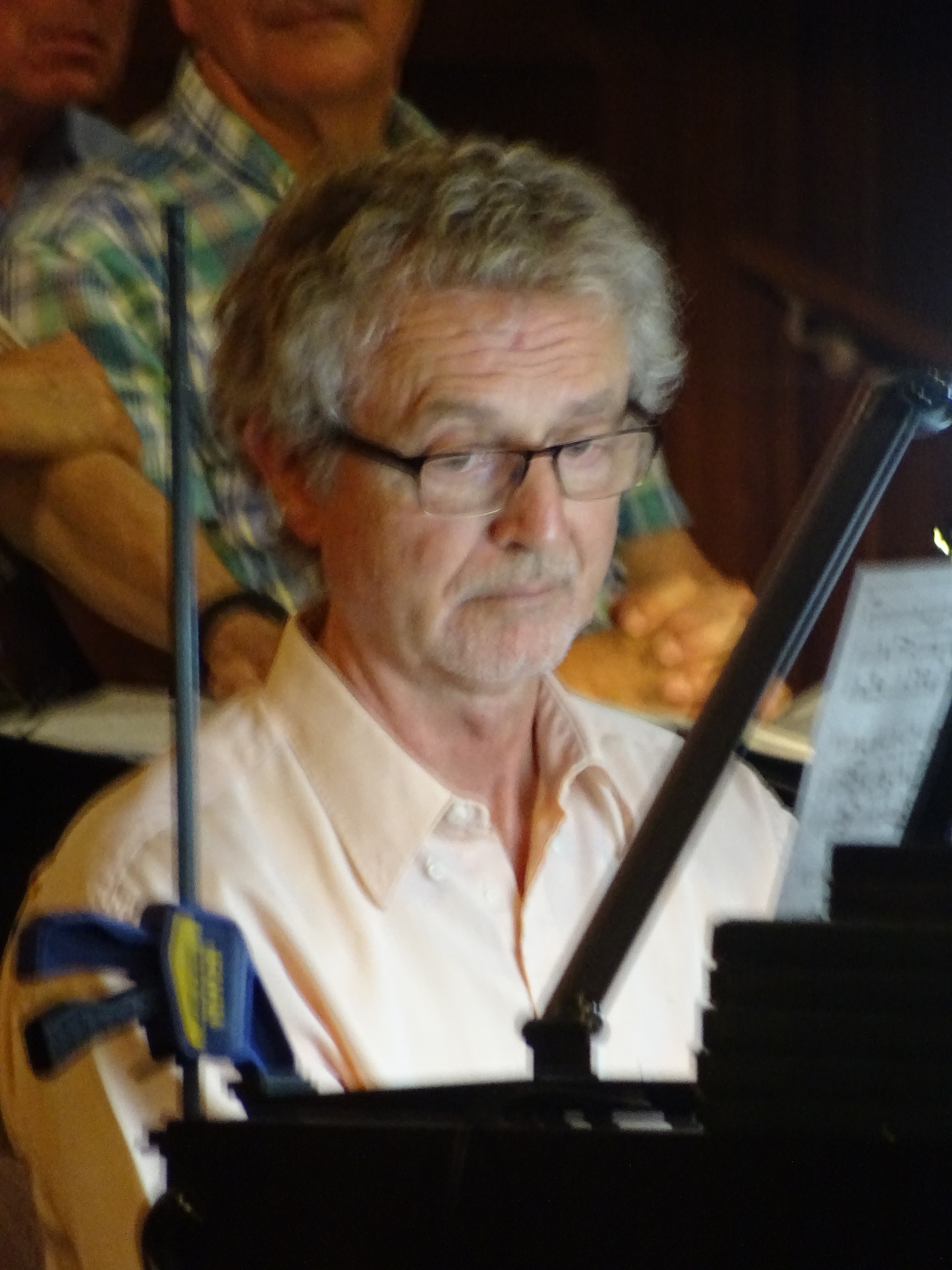 rehearsals and some performances. Richard studied music at Nottingham University and did a post-graduate in piano accompaniment at the Guildhall School of Music and Drama.

Richard is a highly experienced coach and accompanist who has taught at many vocal summer schools over the years. He is Assistant Director of Music at The Hall School in Hampstead and conductor of the Tritone Singers on the Isle of Wight — where he now lives.

the First 25 Years
1985–1998
It all began one day in 1985 when Tim Godfrey and his fellow acting members of the Questors Theatre we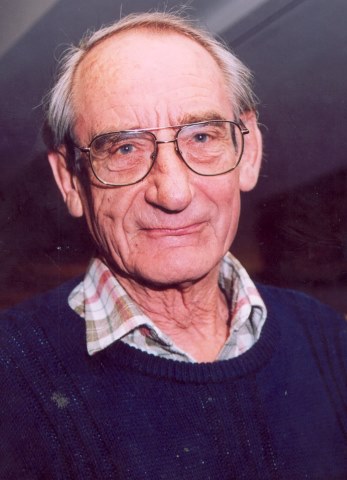 re supping in the Grapevine Bar. "Why don't we put on a carol concert at Christmas?" suggested Tim, little knowing that he had planted a seed which was to grow into Questors Choir and live on beyond his lifetime.
Tim had studied conducting, performed and directed a number of musicals and had extensive experience working with children and adults in both music and drama. His links with the theatre provided the format for years of successful and entertaining 'Carols at the Questors' concerts, integrating carols from the choir with amusing seasonal offerings from the actors. His collaboration with Michael Green ('Art of Coarse Acting' fame) led to some unique 'Coarse Carols' including 'The Merry Sage and Onion' and 'The Pigge's Ear'.
The success of the first concert encouraged Tim to open the singing doors to anyone interested in joining a choir. In July 1986, after whittling down his 90 applicants to a reasonable-sounding lot, he put on Questors Choir's first official concert, opening with Handel's 'Zadok the Priest'– also included in tonight's programme. Over the next few years the choir grew in numbers and confidence, performing a range of music from 'Horrortorio' by Joseph Horrowitz, described as "a blood-curdling Musical Happening", to popular major choral music including Handel's 'Messiah', Carl Orff's 'Carmina Burana', Mendelssohn's 'Elijah' and Haydn's 'Creation'. A memorable highlight for some members in 1988 was the invitation to sing the Weekend Services in Durham Cathedral.
As well as performing in the theatre and local churches, the choir was invited to sing in charitable events, singing carols in Kew Gardens, homes for the elderly in Ealing and for a few successive years singing Carols at St Giles in the Fields for Centrepoint, raising £3,000 in one evening to help their projects for the homeless in London.
1998–2003
In 1998, while having a double hip replacement, Tim handed over his baton to Chris Richardson, the long-standing Musical Director of St Matthew's Choir, Ealing, with whom Questors Choir performed Mendelssohn's 'St Paul'.
Tim retook his baton the following year for what was to be his final concert with the choir in July 1999 in St Mary's Church, Ealing, after which he announced his retirement.

The running of the choir then fell to the choir itself, which formed a committee, jointly agreeing to welcome Phiroz Dalal as new conductor, as Tim's wish was for the choir, his baby, to continue to grow.
A civil engineer by profession, Phiroz had sung with St Matthew's Choir under Ch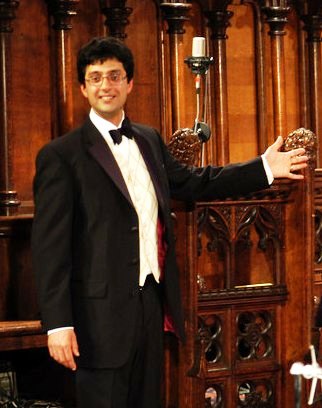 ris Richardson, and with various central London choirs. He also acted as accompanist for singing lessons and choirs. Questors Choir became Phiroz's first experience as a Musical Director, taking the choir into new ventures with memorable cabaret-style shows in the Beaufort Hall. The choir consisted of fewer than 30 members at that time, but with the aid of a little choreography and theatre wardrobe produced 'Songs from the Shows' (with a special appearance of the Phantom of the Opera), as well as reproducing the best of pop with medleys from The Beach Boys, Queen and Abba.
In 2003, having successfully cut his conducting teeth, Phiroz moved back to St Matthew's Choir to succeed the retiring Chris Richardson. He went on to gain an MA in Choral Education and is now in his ninth successful year as their MD.




Betty Roe MBE, LRAM, ARCM has a very long association with Questors Choir. in 2011 she was made our Honorary President,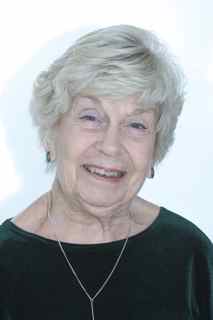 Betty began playing the piano aged 6 and music has been the centre of her life ever since, with a professional career stretching over sixty years which has included playing, composing, singing, teaching, conducting, running workshops, examining and adjudicating. Her compositions range from operas to pantomimes, choral works to musicals. She started the NorthKen Choir/Chorale/Opera in the 1960s and remained with them until their recent closure. She now sings for pleasure with the Questors Choir, and was elected Honorary President in 2011, but still finds time to organise weekend workshops, teach and judge competitions. Her website is http://www.bettyroe.com
Members Share 25 Years of Memories
Questors Choir – then and now
Early in 1986, my curiosity was aroused by an insert from Tim Godfrey in a regular mailing from Questors Theatre, looking for people interested in joining a new choir. I hadn't really sung since my teens. I'd always enjoyed singing, so thought 'why not?' and sent off the completed application form. A few weeks later I was invited to attend the first rehearsal at Ealing High School. A daunting experience, especially as we had to audition, and I was pleasantly surprised to subsequently receive a letter telling me I had been accepted. My pride in passing the audition was shattered many years later when I was told that Tim felt unable to fail anyone he auditioned!
Weekly rehearsals followed and Questors Choir put on its first performance on 2 July 1986 at the Questors Theatre. We opened with Handel's 'Zadok The Priest', which I hadn't heard of before but haven't stopped hearing and loving since. That first concert included Faure's 'Cantique de Jean Racine', some excerpts from Orff's 'Carmina Burana', songs from the Gilbert & Sullivan operettas, a medley of Second World War tunes, and a new work by Peter Whelan and Don Kincaid called 'Workhouse Charlie' all about the modest beginnings of Charlie Chaplin in London. I still have a tape of that concert!
After that concert I had to give up the choir due to other commitments. Needless to say, I was petrified of singing in that first concert, just as I was when I rejoined Questors Choir in 2007 (I remember my knees and everything shaking when I took part in the Spring 2007 concert, not having sung properly for over 20 years), but have learnt to enjoy the experience, and concerts now hold less fear for me. What I love about Questors Choir is the variety of the repertoire we sing, and the fun we have learning and performing with a great bunch of people.
Barbara Stryjak
A toast to 25 years
I joined Questors Choir is 1988 when my first child was two years old. He has been through school, university and now in employment so it seems a lifetime of memories to look back on. Of course I remember certain concerts more than others, some were memorable and some less so. I clearly recall the awesome feeling of nearly raising the roof off St Mellitus Church when we sang Carmina Burana. The combined noise of the voices and drums was so uplifting I realised the true enjoyment of choral singing. The audience responded with an immediate standing ovation – something never repeated since.
On one evening in summer I also remember the concern and if I'm honest, the amusement, when a soprano soloist sang the song 'Summertime' in such a high key that she passed out, crumpled to the floor and had to be dragged to the stage wings by two tenors (the glass windows stayed intact).
The cabaret style concerts we performed on the Beaufort Hall stage were equally memorable since this was the first time we decided to try to sing without standing in straight lines. I was allowed to choreograph entries, exits and a little movement around the stage in our Songs from the Shows but soon found out that men in choirs just don't do singing and moving at the same time. That lesson learned, the following year at our Pop Songs concert the ladies sang 'It's Raining Men' during which the male members of the choir paraded back and forth catwalk-style. Never has there been so much amusement caused by so little.
Most of all I remember the people I have met over the years and the fun times we have had together, memories tainted by the untimely deaths of Janice, Sandy and Lindsay and of course, our founder Tim Godfrey. Something which started as a much-needed mother's escape turned into a stable, enjoyable part of my life which I have found hard to leave. However, I have now joined Rock Choir to release the middle-aged rock chick still left in me, so I say thank you and goodbye to Questors Choir.
A toast to 25 years!
Marie McLernon
A star is born
In 2001 I was invited to an open evening with the Capital Chorus barber's shop singers. They gave us a free drink and assured us that there is no such thing as tone deafness in order to recruit new members. I went to some of their rehearsals and they gave me a voice check and they were satisfied that I could be a good bass or tenor singer. I really enjoyed singing with them, but I wanted something else from my singing. All that they do is by ear, and I wanted to improve my music reading. So I tried the Questor's choir. As a guitar player my sight reading was very bad because guitar players have many ways of getting round this.
So in the summer of 2001 I started going to rehearsals with Questors Choir. We were rehearsing songs from shows like West Side Story, Phantom of the opera, and Les Miserables, and I was blown away by the experience. At first I found it very difficult to follow the music and our director, Phiroz Dalal, moved at an incredible speed. But I just followed as best as I could and I knew I'd get better at it with persistence.
I didn't participate in the first performance because I didn't feel I was ready for it. The first show I did was at Christmas. Phiroz wanted a volunteer from each section to do a solo. So I volunteered to do a solo part in Gaudete. The show was in the Questors theatre and as I approached the stage I was absolutely terrified. But I knew I had to sink or swim. I knew I liked the choir, but I wasn't sure if the choir liked me so this was the only way to find out. I didn't know it at the time, but Questors was the first choir Phiroz had directed. So he was a beginner too.
So my first performance was the most frightening. But my second performance was the most challenging. The Chichester Psalms by Leonard Bernstein –all in Hebrew with some very unusual time signatures. It was a challenge even for the more experienced singers. When doing something really difficult, if in doubt, don't sing out. Listen and learn. And that is what I have been doing for the last 10 years. I have since sung the Chichester Psalms with St Mathews choir and it was still very challenging!
Since I have been with the choir I have tried opera singing and musical theatre. And with every show I do, I want to go further. It all started with the Questors choir, and I intend to continue for as long as I live.
Patrick Smart
Confessions of a novice chorister
I guess my story is much like that of many others - I was in the school choir (a very long time ago!), loved it then, stopped singing when I left school, but never stopped loving music. Not having any musical training or talent never held me back, however - my friends and family have suffered me singing along to anything and everything, karaoke-style, over the years. I never thought of joining a choir as an outlet for this misguided enthusiasm - I was always too busy - until a friend pointed me in the direction of Questors Choir. With trepidation, I turned up 18 months ago, fully expecting to be chucked out as a musical imposter. But no - I was welcomed, encouraged, gently corrected and guided along until I felt at least semi-competent with following a score, finding my notes, and generally not being too much of an embarrassment! And I have loved learning a new discipline, the varied repertoire, the adrenaline rush of a concert performance, and the simple joy of singing - as well as the excellent company. So here I am, still: my name is Ann, and I'm a choir addict.
Ann Tierney
Flying high – memories of Tim Godfrey
Some years ago Tim Godfrey mentioned that he was a qualified pilot and teacher and if anyone in the Choir wanted to 'have a go' gliding he would arrange it. A few of us were interested and one evening we drove down to the airstrip, just off the M1. It started to pour with rain as we drove and Ann and I were very disappointed when the flight was called off due to 'bad thermals'. Tim and about six of us went out for dinner instead and he promised to organise another date.
After about a year, I asked him again as I was very keen, so he agreed providing I would organise it. was delighted to find that about 20 people wanted to come, with families included, so a date was arranged and I managed to get the Flying Club to provide us with food, a barbeque, drinks etc. This time the weather was perfect, we all had a turn flying with either Tim in his own glider or his friend. The glider was a 2-seater, one in front of the other, with the passenger in front. The glider was catapulted into the air and then flew along; we were able to steer and feel in control[ ! ] as we flew over the downs, the views were wonderful, it was all very exciting as well as a little bit scary.
My friend Ann's trip was nearly a disaster as the wire broke suddenly and the plane came down. Fortunately the pilot was a real professional, so no problem with the landing and at the end he came and asked Ann if she would like another go, she very bravely went up again and all was well, so she was thrilled.
Tim was very pleased that we had all enjoyed ourselves so much, it certainly was an evening to remember.
Rosemary Cogswell
Timing is everything
25th June 1995 - QC to perform Mendelsohn's Christus, and Mozart Mass in C minor. Wife is heavily pregnant, and has been taken into hospital over the weekend for observation, as her BP is very high. Attend afternoon rehearsal (one of only four tenors at the time), and return home for a bite to eat and get changed into concert togs. About to leave when summonned to hospital by phone, as baby must be delivered at once. Turn up in labour ward looking like James Bond on a night out, to amusement of nurses and relief of wife. Wouldn't mind, but baby didn't show up until past 11:00, so could have sung at concert after all. Daren't say that to wife, though. Endure wrath of Tim Godfrey at next rehearsal. Business of pregnancy and childbirth bit of a closed book to him, so takes it as no excuse. Always play 'Christus' on daughter's birthday now.
Mike Gahan
Recollections of all three directors
Joining Questors Choir was one of the first things I did when I moved with my husband from a small town in Germany to London in 1997, as I had sung in choirs all my life and I was certainly not going to give it up because of moving to another country! I had no idea what to expect, but it turned out to be a very differnt experience to what I had known from Germany, where culture (and life over all) is a terribly serious business. I have to admit that I didn't know what to make of Tim Godfrey - he could be quite fierce, but the choir members didn't seem to take it too seriously and could still have a laugh about it, so I decided not to be frightened of him. Wednesday evening in these early days was definitely the highlight of my week, as I didn't know anyone in London and it was all so new and...(I've said it before) different! It didn't take too long to make friends and I am still very happy to count Christine and Jannane to my 'oldest' friends in this country. There were exciting times when Tim left and Phiroz took over the choir and I joined the committee as the secretary under Jananne's chairmanship, only to find myself in that role 3 years later....We did not have any experience of organising a choir, but with Christine's firm hand on the finances and Jananne's organisational talent we managed to survive even Phiroz's wildest aspirations and expenses for orchestras! I also have memories of frantic summer concert days at the Beaufort Hall, when we catered for 100 + people and had to set up and clear out in a couple of hours. But how satisfying it was to see a hall full of people who enjoyed themselves (including the choir memebers, who all worked hard for these occasions)! And one year into my own chairmanship, Phiroz left and we had to find a new Musical Director - not a small quest for any choir and with Philip now in this role for 8 years, we apparently didn't do too bad. The fact that the choir now has its 25th anniversary also reminds me on the last time I met Tim Godfrey in the Questor's Grapevine bar, which was shortly before he died in 2006, as he was asking me about the choir's plans for the 20th anniversary, which he was not going to miss - sadly he could not be there.
I left the choir 4 years ago, but I have met great people, made some good friends and have very fond memories, including the people who are no longer with us - Tim, Janice, Sandy, Lindsey and Marek.
Here's to the next 25 years!
Dagmar Gauweiler
Amusing misunderstandings and fun times
I recall that when we sang Carmina Burana in April 1990 Tim had originally planned to sing it at St Barnabas in Pitshanger Lane but apparently the vicar there at the time discovered what the words meant and promptly banned it! Tim then had to find another venue at short notice which is how we came to sing it at St Millitus, Hanwell in the end.
I also have fond memories of the choir parties we had at Wendy's house in Oakley Avenue. A number of us got up and did a party piece of some kind. I particularly remember singing a bawdy folk song (called The Nutting Girl), the words of which reduced Lindsay Udell to giggles! I still remember the song and the particular words that made her giggle so much. I also remember another party piece I did where I went to recite a story, a seafaring story as it happened, but with a twist, and which made one of the sopranos (I forget her name) dissolve into helpless giggles.
I recall the choir as always being very sociable and friendly, with Tim running the show in his own unique individual way. I remember him saying in frustration to choir members, on several occasions, "if you don't like it here then go off and form your own choir!".
Mark Tompsett